"As I was with Moses, so I will be with you; I will not fail you or forsake you…Be strong and courageous; do not be frightened or dismayed, for the Lord your God is with you wherever you  go." – Joshua 1:1-9
The children of Israel stood on the precipice of opportunity – new opportunities. This was a new generation. The Joshua generation was born and lived in the wilderness. This generation did not know life in Egypt under Pharoah. This was a generation that learned resiliency while living in wilderness conditions. In the preceding chapter of Deuteronomy, Moses died before the community would cross into the Promised Land. It seems like Moses got cheated a bit. I mean, Moses was faithful to lead God's people out of the bondage of slavery; even when they wanted to go back to Egypt, he stood ground and refused to let Israel return to what was. Yet, he died before entering into the next phase of this journey with God. Why? Well, maybe, just maybe, God calls people, programs, and paradigms for a season, and they serve well, and we ought to be grateful. However, new contexts require new kinds of courage. If the children of Israel were to reach the ultimate destiny, they had to do so, trusting God and not relying on Moses. Trusting God in times of uncertainty requires a total dependence upon the faith that our ancestors exemplified in the God who calls and equips. It requires mindful attention to the Covenant promises of God. The God of Covenant never breaks promises, but we as God's people must be open to new ways of living into those promises when traversing unfamiliar territory. Please be reminded that God is present with us even when our communities and ministry contexts change. The question we must face is, are we willing to embrace something new for the sake of the Gospel. Better yet, are we willing to let go and let God lead? In Jesus' earthly ministry, he was able to adapt to the ever-changing atmosphere. Jesus knew, without doubt, God's promises were forever. The church of Acts and its people didn't physically have Jesus, but they had the promise of the Holy Spirit to guide, inform, and inspire them to do ministry in new ways under new conditions. Do we forget the good of old? No, but we must let go of the need for security of the known, so we can open our arms to embrace the new opportunities of now?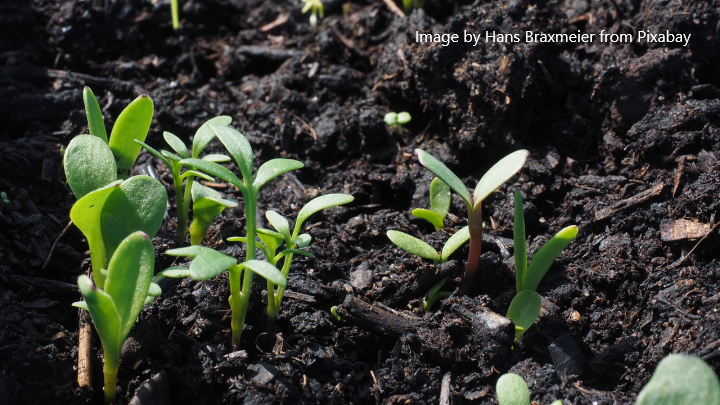 My prayer is that the churches of the Capital District of the North Carolina Annual Conference will walk into 2022 more deeply committed to the practices of spiritual disciplines which cultivate the soil of our souls so we can hear the leadings of the Holy Spirit. That Holy Boldness might overcome fear, discouragement, and we not be dismayed, but rather, we would be strong and courageous knowing Christ is with us!
We must let go of the life we planned, in order to embrace the life God has for us.

---
If you would like to view past editions of The Capital Connection,
follow this link: https://capitaldistrictnc.org/category/from-the-ds/