"Take care that you do not forget the Lord your God…"
– Deuteronomy 8:11a
I grew up in the inner city of Philadelphia, Pennsylvania. Philadelphia is a large urban city of many small communities defined by ethnic or racial demographic groups. Many of those groups consist of people whose families immigrated to the USA decades long ago. One of the most cherished memories I have of growing up as a child was coming together in neighborhoods across ethnic and racial lines and enjoying food and music as we celebrated with local street parades and festivals the gratitude for life. It was a time of recognizing that collectively we consisted of communities of people, different in origins, but collectively on a journey in a location where we experienced challenges and blessing, lack and prosperity, but where love, food, and friendship helped to sustain each of us.
Practices of communal thanksgiving help us guard against the forgetting that the writer of Deuteronomy exhorts hearers not to engage (Deut. 8:7-18). The writer reminds the people of Israel that God who was with them in the wilderness is the same God who will be present with them in the Promised Land. The writer is warning the people of God not to forget. Because of our abundance, we can insulate from the One on whom our lives depend.
In our communities and our personal lives, cultivating gratitude and thanksgiving as a regular practice, as a ritual, is a means of resisting the kind of forgetfulness that can lead to an inward-focused life, at the neglect of the world and others outside. I do not know that I have ever appreciated the gift of ritual as much as I have come to understand its importance during this pandemic and need for distancing. Rituals beckon us to engage even when we may not feel like it, to practice turning our hearts toward God and then toward others.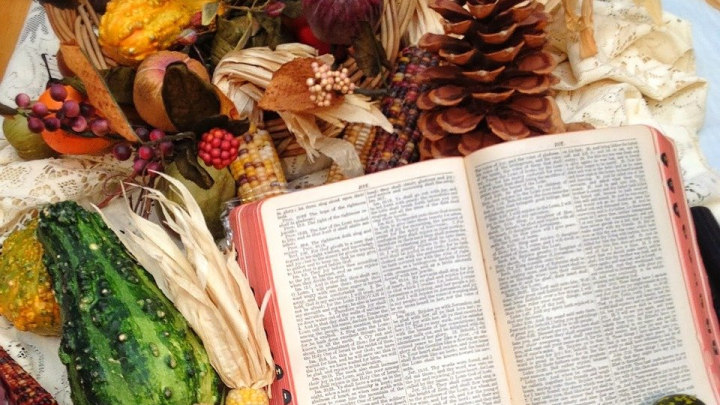 In my devotions this week, I give thanks to God for pastoral and lay colleagues, especially the leadership team of the Capital District. I also give thanks to my DS colleagues and Conference Staff. I especially give thanks to Nancy Martinez and all of the AADS' and the Annual Conference support staff that has helped me recognize the rich gift of sharing in this work of ministry together.
Why are you thankful?

---
If you would like to view past editions of The Capital Connection,
follow this link: https://capitaldistrictnc.org/category/from-the-ds/